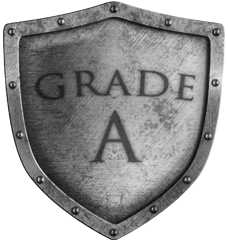 IDENTITY CRISIS
(Blood Brothers #4)





Double click to edit
Sean

When a Ďpackageí is left for me at Grade Aís reception, I hardly expect it to be a baby, nor to discover after DNA testing that she is mine. Fuck, me with a daughter? And Iíve no idea who the mother is - Iíve always been so careful! But the wording of the note left with the baby suggests whoever she is sheís in trouble, so now Iíve got to discover her identity and then find and help her. All I know is that I was working in Amahad when the baby must have been conceived, so I return to that Arab country to call on the help of my old friends, members of the Kassis royal family.

Ben teams me up with Vanessa - Iíve no idea why. She hates me. It will be her first time investigating in the field and I know she isnít prepared to be thrown into something like this. Together we start our search not realising it will end up with lives at stake, including our own.


Vanessa

Iíve always fancied Sean, well, who wouldnít? But when I discover heís fathered a child and has no idea who the mother is it brings home to me his manwhoring ways. Heís never going to change, is he?

And then thereís the baby. Itís not that I have an aversion to children, but any young child reminds me of a past Iím ashamed off and brings back many painful memories Iíd much rather forget.

So when Ben offers me my first job out of the office, I protest going anywhere with Sean, but my boss is insistent. Then in Amahad I grow to see the man underneath the shallow exterior and it gets harder to resist my attraction to him. Gradually he learns my darkest secrets and the key to my heart.

But our search for Mollieís missing mother leads us into danger. Will we be able to stay alive long enough to explore what could be between us?






Manda Mellett books are published by Trish Haill Associates. All copyright reserved 2017