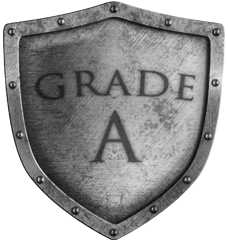 SECOND CHANCES (Blood Brothers #3)



Double click to edit

Zoe

Iíve become that woman. The woman who lets herself fall under the spell of a man who only gradually reveals the monster that lies beneath his civilised veneer. By the time I realise I have get out of this abusive relationship, itís already too late. Ethan St John-Davies, one of the richest and most powerful men in the UK has me in his clutches and it will be virtually impossible to escape. I need to have all my wits when I leave him, and wth an ever increasing bounty on my head, my only chance at freedom is to take a job far away in the Arabic state of Amahad.

Promising myself Iíd never fall for a dominant man again, I meet Kadar and find it hard to fight my attraction to him. But whatever my developing feelings, thereís no chance for a future with the emir. He is already married - to his country, and soon to be wed to a political bride.

Kadar

After the sudden, unexpected death of my father, at just thirty-four Iíve become the emir. And Iím far from ready to take on that role. Daily I have to try to prove myself to the tribespeople who question my ability to rule. Needing to appease them and to avoid a revolt I agree to marry a woman of their choice. But then I meet Zoe and take her under my protection. Little do I know as I teach her the difference between Dominance and abuse that she will find a place in my heart. But I canít afford to get close to her; my destiny is to be wed to someone else.

As Amahad plunges into a civil war, I find myself fighting not only some of the ruling desert sheikhs but also the man who would do harm to the woman Iíd do anything to protect. As I struggle to keep my country united, Iím in a race against time to keep the woman Iíve come to love alive, even though she can never be mine.



Amazon 5* Reviews:

Another gripping book! This one is a little darker but the twists and turns make you feel every emotion along with zoe and kadar. This story was heartbreaking at times and very much enjoyed the naughty parts!!! These books just keep getting better and better and even no these books can be read as a stand alone book it was lovely to go back revisit some of the other characters and see what has been going on with them. Can't wait for the next one

These books have swept me away. Just when I thought this series couldn't get any better, it has!! Albeit dark at times, the story has you captured from the start and doesn't let u go till the last page! And even then we r baited with 2 new books in the pipeline ?? Manda said she thought this was her best yet and would definitely agree. Don't miss out on this brilliant series!!



SECOND CHANCES is now available for purchase at:
AMAZON.CO.UK
AMAZON.COM
AMAZON.CA
AMAZON.COM.AU


Available as paperback or ebook
Manda Mellett books are published by Trish Haill Associates. All copyright reserved 2017